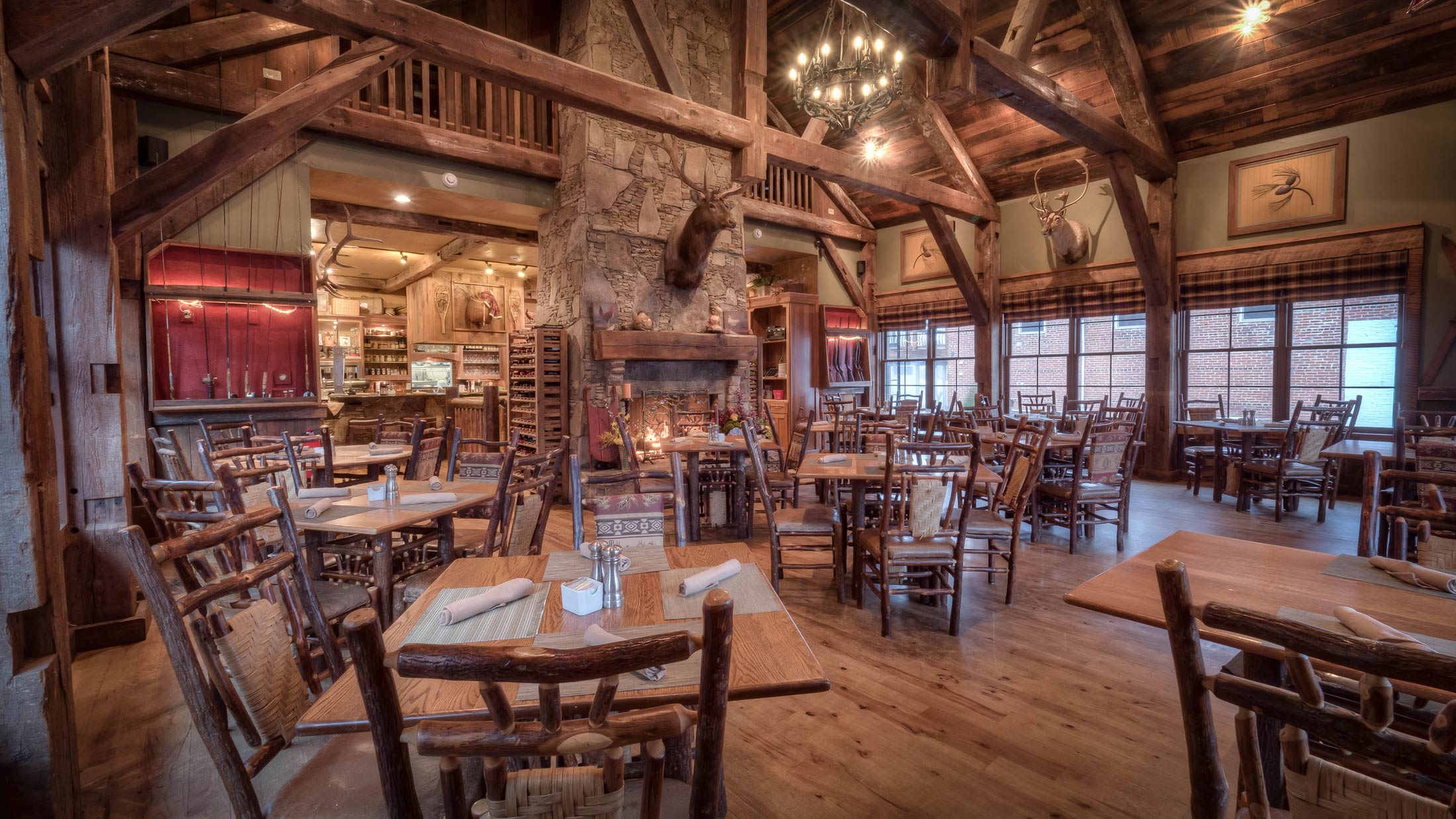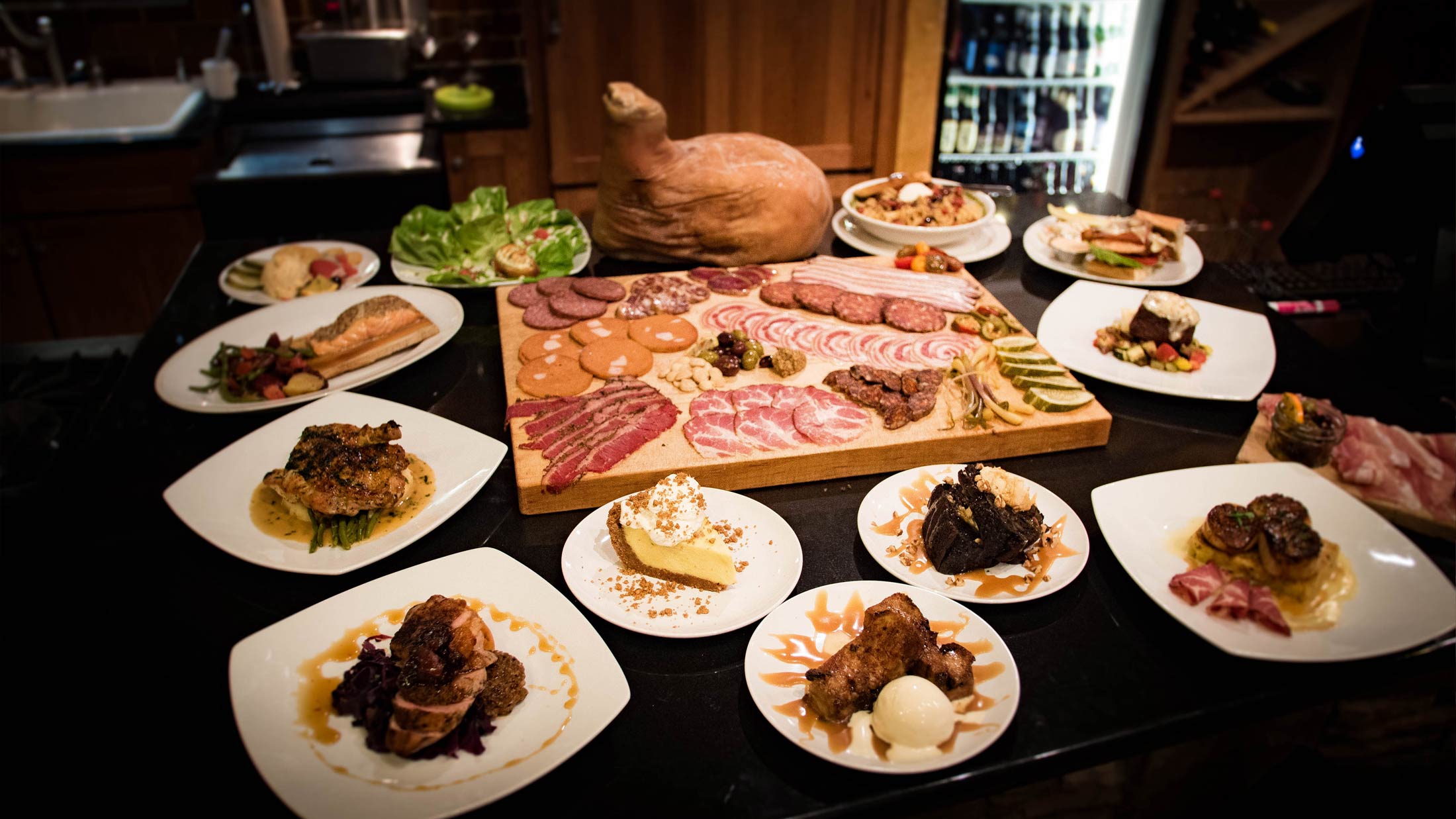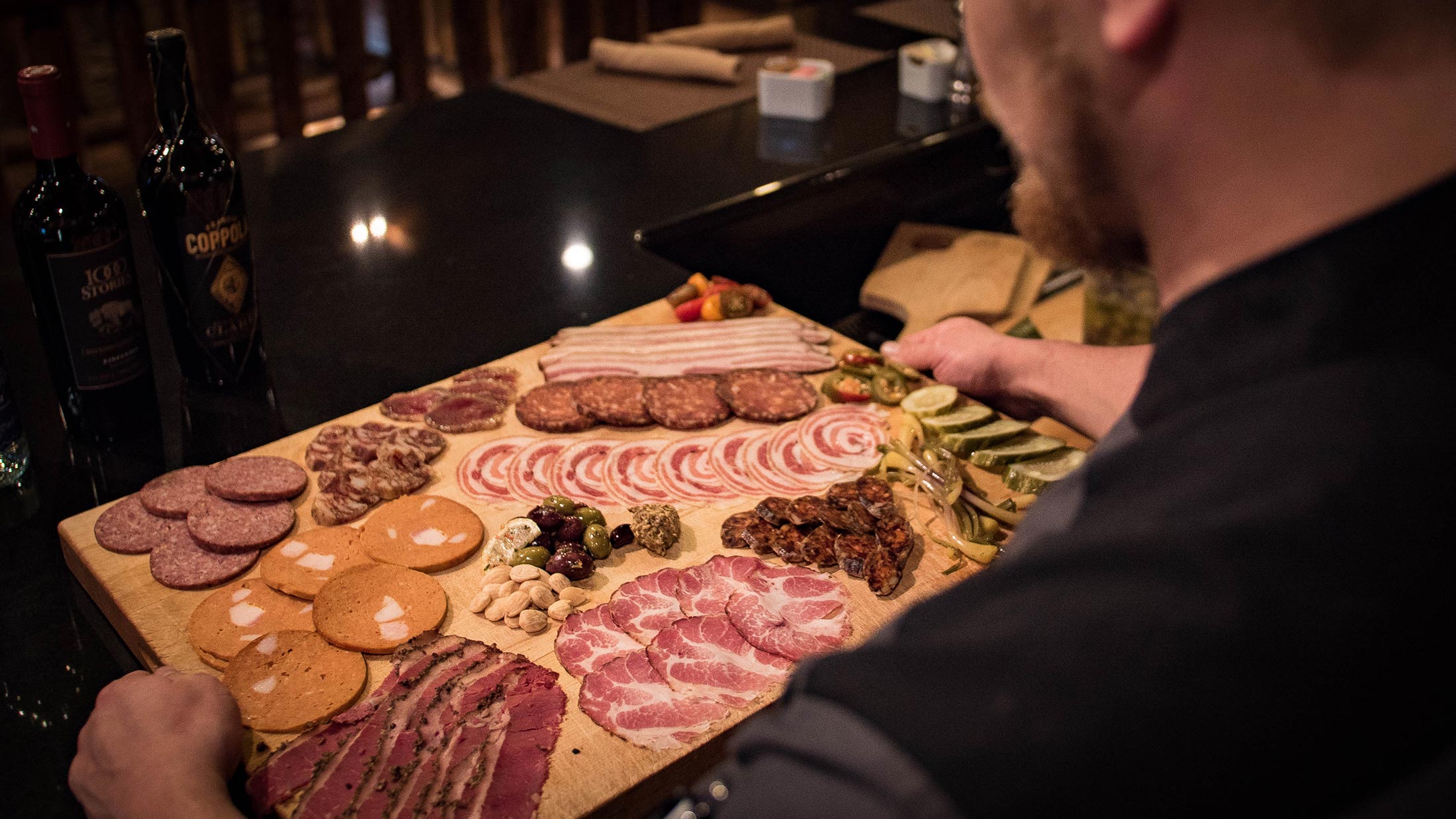 Welcome to Harvest on Main
Real ingredients and local flavors in the heart of Blue Ridge, Georgia.

Grass-fed local beef, seasonal veggies, Bramlett Farms trout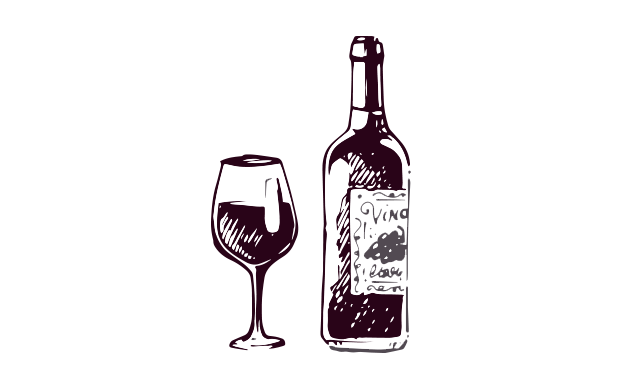 A fine selection of local craft beers and an extensive wine list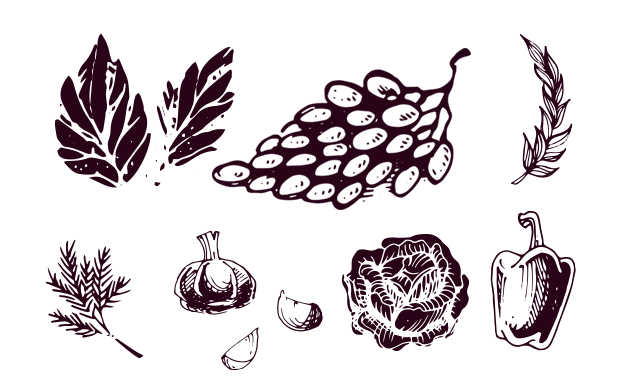 We serve only the best quality ingredients we can find.

Real Ingredients. Great Food.
With a nationally recognized chef at the helm, our mission is to serve the best quality ingredients we can find. Our menu is globally influenced with a southern twang. We are proud of our local farmers and suppliers. We use seasonal products whenever possible supporting our local economy, farmer and artisan. Producers include our own production from The Cook's Farm, Logan Turnpike Mill, Mercier Orchards, Brasstown Beef, Local Farm-Raised Trout, Linda Clement, & Walt Taylor of Paw Paw's Produce. We work diligently to grow this list of providers every season.
To reserve your table, please call us at (706) 946-6164 or use Rezku.